Port Operations & Cargo Securing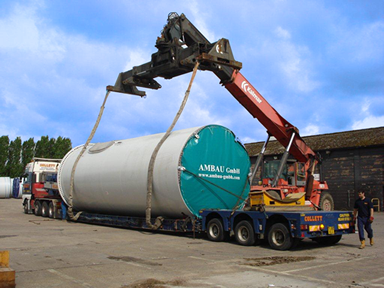 - Efficient solutions for port operations
- Cargo operation & surveys
Efficiency is the defining factor when handling cargo at seaports and inland harbors. Loading and unloading times have to be kept to a minimum. Defending clients interests, Boğaziçi lojistics is the key to success with a range of services that provides tailor-made solutions for all kinds of cargo.
Boğaziçi logistics project managers are experienced in port operations, managing all forms of conveyance and providing oversight of cargo and transport operations. Our Super cargoes are at your service to plan and supervise cargo securing activities to ensure cargos are transported in a safe and speedy manner. Our cargo securing capabilities range from project cargoes and bulky project lifts to break-bulk parcels, and containerized cargoes.
All the equipment used in cargo securing operations is certified and cargo securing plans are prepared in accordance with international standards.
120 tons of in house spreader.